Advanced Dental Services & Technology – Billerica, MA
Precise Treatments
& Accurate Diagnoses
The key to long-lasting dental results and efficient and comfortable care is using the latest and most reliable technology, like digital X-ray imaging and our CEREC same-day crown system. Not only are these instruments more accurate and precise, but they're also completely safe to use. You can learn more about the technology that we use at our dental office by reading below.
Committed to State-of-the-Art & Comfortable Dental Experiences
Same-Day CEREC
Dental Crowns
Advanced Cavity Detection System
3D Cone Beam Imaging for Detailed Treatment
Intraoral Cameras & Cavity Detection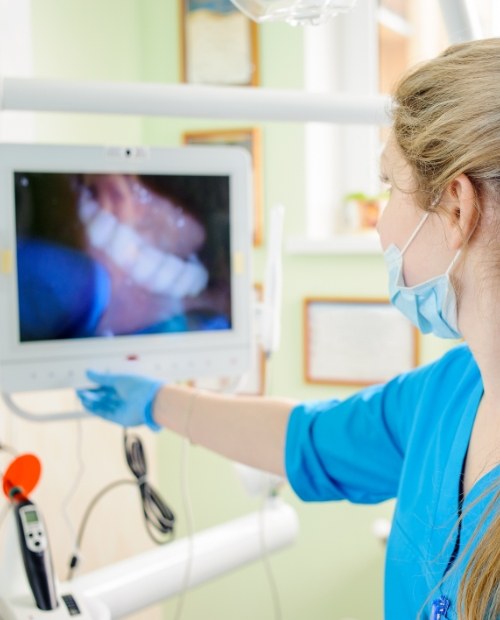 Our intraoral cameras and cavity detection system allow our team to spot the earliest signs of oral health problems, like dental decay and oral cancer. Using fluorescent technology and small cameras to gain an up-close and detailed view of hard-to-reach areas of the mouth, we can better educate you about the issues you face and how our recommended treatment plan can address them.
All-Digital X-Rays
In the past, dentists would use film X-rays to be able to view the area of your mouth that lies below the gumline to diagnose problems like infections and impacted wisdom teeth. Not only did these involve long development times in a darkroom, but they also exposed patients to more radiation than their more advanced counterpart, digital X-ray imaging. This system, which is the one that we use at our dental office, quickly captures clear pictures so we can make precise diagnoses without the extra downtime during your appointment.
3D Cone
Beam Imaging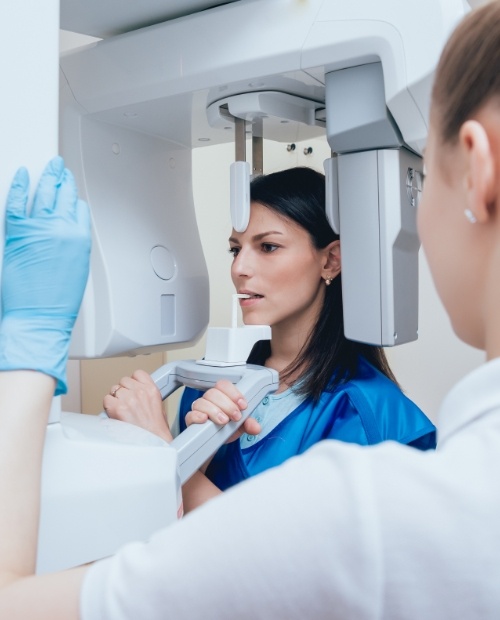 Whether you're visiting us for a mysterious toothache or want to get dental implants, our 3D cone beam scanner allows us to capture a detailed panoramic image of your entire facial structure. This allows us to make accurate diagnoses and create detailed surgical plans to offer effective treatments and long-lasting results.
CEREC® Digital Impressions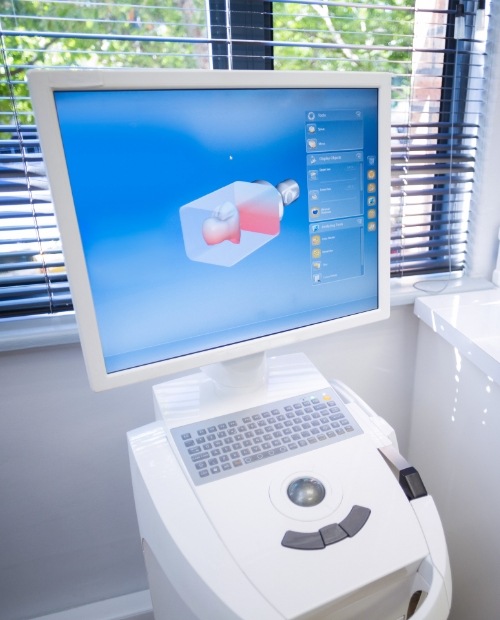 Typically, receiving dental crowns takes place over the course of a couple of weeks because the impressions need to be sent off to a dental laboratory. Using our CEREC digital impression system and in-house milling machine, we're able to prepare, craft, and place dental crowns in a single appointment. That way, you don't have to worry about taking PTO from your job or having to change around your busy schedule to accommodate the treatment.