Emergency Dentistry – Billerica, MA
Fast & Pain-Relieving
Emergency Dentistry

Dental emergencies are some of the worst situations that patients find themselves in because you can never truly be prepared to handle one. They always happen at the most shocking times, and without a local emergency dentist's phone number on-hand, it can be difficult to know what steps you need to take next to repair and protect your grin. We offer same-day and weekend emergency appointments for our patients in pain, so you'll be able to get the fast care you need, whenever you need it with emergency dentistry in Billerica, MA.
Why Choose Grateful Dentists for Emergency Dentistry?
Weekend Emergency
Appointments Accepted
We Accept
Dental Insurance
Treating Patients
of All Ages
How to Handle Common Dental Emergencies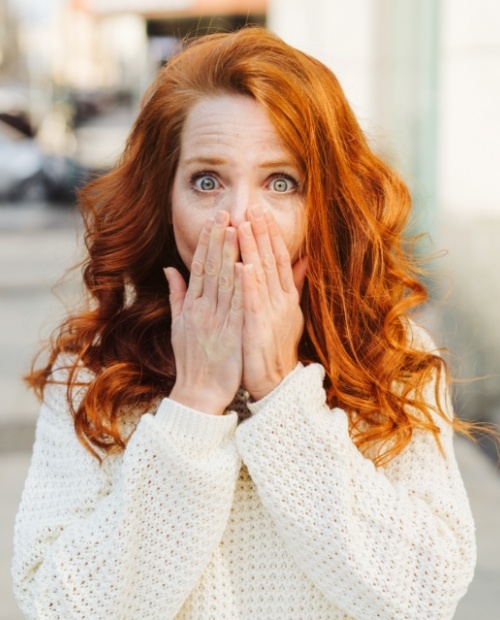 The first step you should always take if you find yourself in the midst of a dental emergency is to contact our dental office. If it happens outside of our hours, just follow the voicemail instructions to reach our on-call dentist. To help you find some relief until you're able to reach our dental office, we've also included some helpful tips on how to deal with the most common dental emergencies below.
Toothaches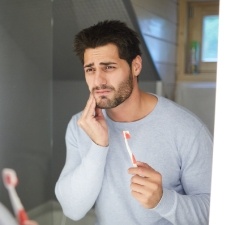 Toothaches are often a sign of an infection that has developed deep within the inner chamber of the tooth. To help ease your discomfort, you can take an over-the-counter pain medication such as ibuprofen and place a cold compress on the outside of your mouth for 10 minutes at a time.
Chipped/Broken Tooth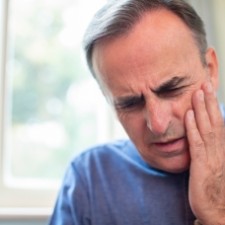 If you're able to retrieve the broken-off portion of your tooth, be sure to bring it to your appointment with you. If the damage has created a jagged edge, you can place a piece of orthodontic wax over it to keep it from scraping the inside of your lip or cheek.
Knocked-Out Tooth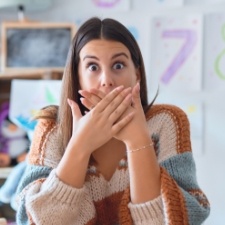 Time is of the essence, so quickly retrieve your tooth (being sure to only handle it by the biting surface) and place it in a sealable container of milk or salt water to keep it viable. If the area is bleeding, you can place a piece of sterile gauze over it and put a slight amount of pressure on it.
Lost Filling/Crown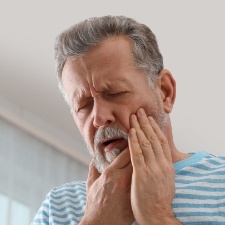 If you're able to find your restoration, rinse it off. You can temporarily place it back on your affected tooth using a dab of denture adhesive or toothpaste. To keep an infection from developing, be sure to get your filling or crown professionally repaired or replaced.
Head/Neck/Jaw Pain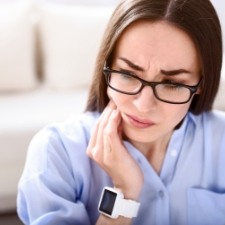 Head, neck, and jaw pain are three common signs of TMJ dysfunction. This condition can affect your daily life, but we offer several therapy options to provide you with long-term and short-term relief.
Learn More About TMJ/TMD Therapy
Preventing Dental Emergencies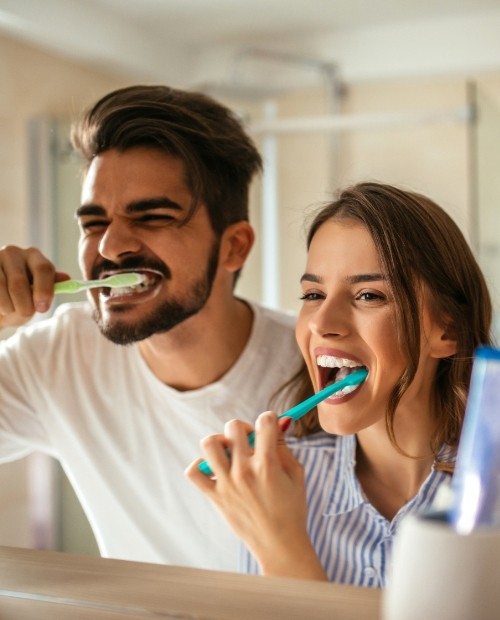 While it's impossible to completely prevent a dental emergency from ever occurring, there are several steps you could take to reduce your risk of experiencing one, including:
Maintain good at-home oral hygiene
Eat a nutritious diet
Stay hydrated with water
Visit your dentist for bi-annual checkups and cleanings
Never put off seeing the dentist if you experience out-of-the-ordinary oral discomfort
Protect your mouth from nightly grinding and clenching
Wear a sportsguard during athletic games
The Cost of Dental Emergencies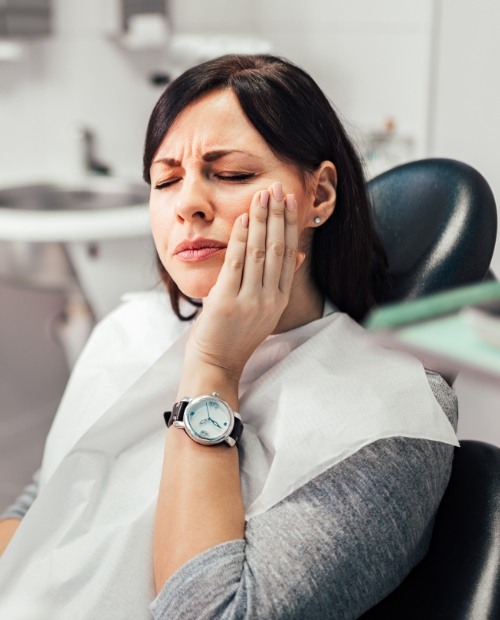 The cost of your dental emergency appointment will depend on the situation at-hand and what treatment you need. For example, addressing dental sensitivity caused by a cavity may only require a filling, while a severe toothache may need root canal therapy. The root canal and dental crown treatment would ultimately cost more. In any case, our team at Grateful Dentists accepts dental insurance and does everything we can to help maximize your benefits and save you from out-of-pocket costs.
Root Canals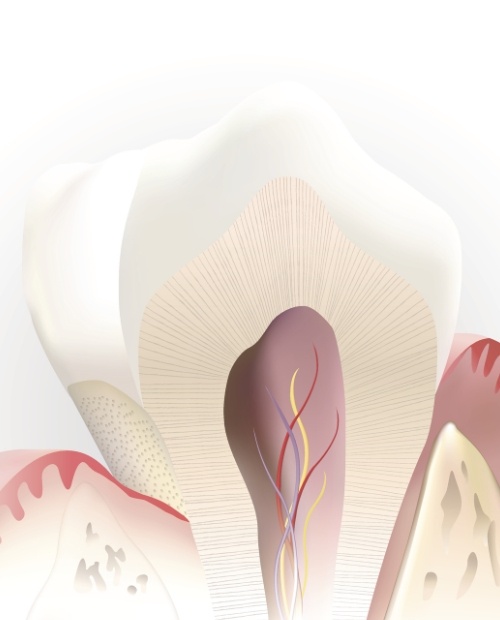 Root canals are highly misunderstood treatments that are said to be painful. However, the reality is, they cure the pain brought on by tooth infections. Many patients who receive this treatment feel much better afterward; plus, they're able to continue enjoying their natural, treated tooth for years to come. If you have any questions or concerns about getting a root canal, don't hesitate to reach out to our team!