Emergency Dentist — Billerica, MA
Fast & Pain-Relieving Emergency Dentistry

Dental emergencies are some of the worst situations that patients find themselves in because you can never truly be prepared to handle one. They always happen at the most shocking times, and without a local emergency dentist's phone number on hand, it can be difficult to know what steps you need to take next to repair and protect your grin. We offer same-day and weekend emergency appointments for our patients in pain, so you'll be able to get the fast care you need, whenever you need it with emergency dentistry in Billerica.
Why Choose Grateful Dentists for Emergency Dental Care?
Weekend Emergency Appointments Accepted
Insurance-Friendly Dental Practice
Treating Patients of All Ages
What to Do in a Dental Emergency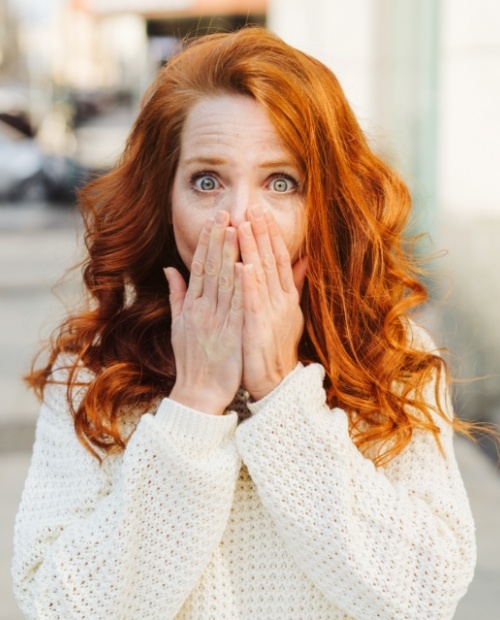 Call our office right away. The sooner you contact us, the better chance we have of restoring your oral health. Over the phone, we'll provide first-aid instructions to help you manage your situation in the meantime.
Have an emergency exam. When you get to our office, we'll perform a thorough examination and take X-rays to identify the root cause of your emergency. Based on our findings, we'll create a custom treatment plan to get your smile back on the right track.
Get the care you need. During your initial appointment, we may be able to temporarily relieve your pain. However, you might have to return to the office for additional treatment like fillings, dental crowns, gum disease treatment, root canal therapy, or extractions.
The Most Common Dental Emergencies
The first step you should always take if you find yourself in the midst of a dental emergency is to contact our dental office. If it happens outside of our hours, just follow the voicemail instructions to reach our on-call dentist. To help you find some relief until you're able to reach our dental office, we've also included some helpful tips on how to deal with the most common dental emergencies below.
Understanding the Cost of Emergency Dentistry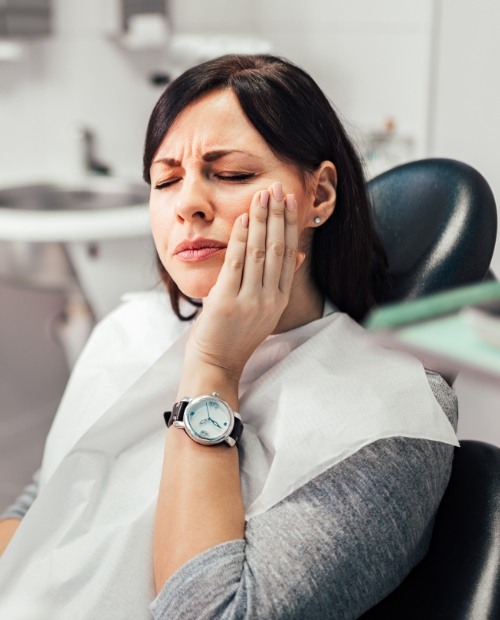 The cost of your dental emergency appointment will depend on the situation at hand and what treatment you need. For example, addressing dental sensitivity caused by a cavity may only require a filling, while a severe toothache may need root canal therapy. The root canal and dental crown treatment would ultimately cost more, as they'll require more extensive treatment. In any case, our team at Grateful Dentists accepts dental insurance and does everything we can to help maximize your benefits and save you from out-of-pocket costs. Keep reading to learn more about the cost of emergency dentistry in Billerica.
Every Dental Emergency Is Unique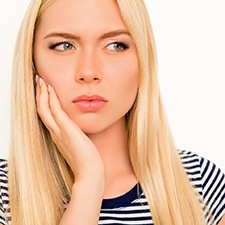 Not every dental emergency will be the same. During your visit with us, our team will conduct a detailed oral examination to evaluate the severity of the damage, creating a personalized approach for getting your smile back to health. The treatment you'll require will depend entirely on the kind of emergency you're experiencing, so you won't have an exact estimate of the overall price until you can see us.
For instance, minor sensitivity due to decay or a cavity may only need to be fixed with a dental filling. If you're struggling with chronic, severe tooth pain, then we may have to address it with a dental crown or root canal. Our team will thoroughly discuss your treatment options during your emergency appointment as well as the cost.
Does Dental Insurance Cover Dental Emergencies?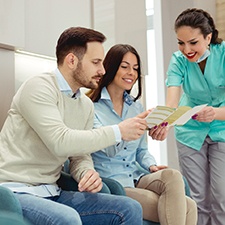 The majority of dental insurance policies will offer a percentage of coverage for emergency dental care. Typically, this should include at least one necessary emergency exam per year. Most plans will usually cover about 50-80% of the cost of procedures related to dental emergencies, such as dental crowns and root canal therapy. Since every insurance policy is different, you'll want to verify the details of your coverage with your provider before paying for any services. You can also consult our knowledgeable team, as we'll be more than happy to help you navigate your benefits and make the most of them!
Other Options for Making Dental Emergencies Affordable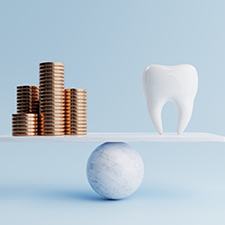 Even if you don't currently have dental insurance, it doesn't mean you'll have to completely pay out-of-pocket. We offer alternative financing options to help make your treatments more manageable in the long run. Our in-house membership plan allows you to get a discount on all services, including emergency dentistry, after paying one flat monthly or annual fee. We are also partnered with CareCredit—a third-party financier that can help split the cost of your procedures into small, monthly installments with little to no interest. This means you won't have to break the bank to preserve a healthy smile.
Taking Care of Your Smile Can Save You Money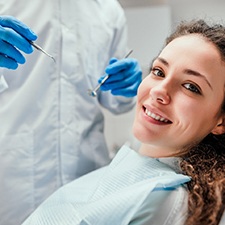 Although not every dental emergency is preventable, many of them can be due to untreated damage or infection. For this reason, you'll want to practice good oral hygiene and visit your dentist for checkups and cleanings every six months. Not only will this ensure your pearly whites remain healthy, but this will also help you save thousands of dollars on emergency dental care. By catching oral health issues before they can worsen, you'll be able to avoid requiring more extensive and costly treatments later on.
Keys to Preventing Dental Emergencies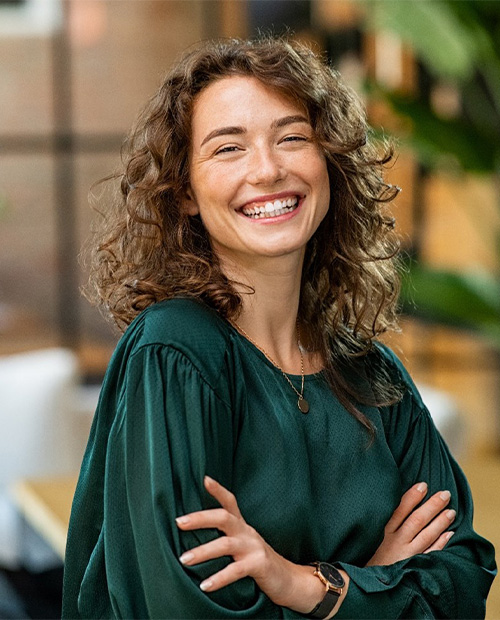 While we're always happy to provide emergency care whenever it's necessary, it's better for your smile (as well as your budget) if you can prevent dental issues from happening in the first place. While not every oral health problem can be predicted or avoided, practicing the right habits can go a long way toward making emergencies less likely to occur. Below are some helpful tips for taking care of your smile and avoiding urgent dental situations.
Visit Your Dentist Regularly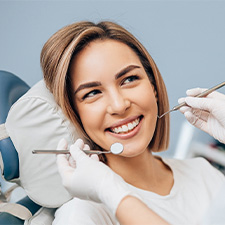 Minor dental issues such as small cavities can eventually turn into emergencies. Unfortunately, there's no guarantee that you'll notice these problems on your own until they've already reached their more severe stages. We therefore encourage you to visit our office two times every year for a dental checkup and cleaning. This makes it more likely that any existing dental issues will be caught while they're small and easier to handle. It also lets us remove the plaque and tartar that can lead to decay and disease.
Maintain Good Oral Hygiene at Home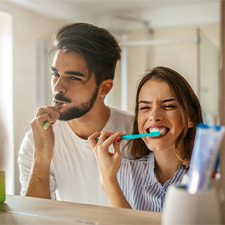 As important as professional dental cleanings are, you also have to make sure that you're taking proper care of your smile on a daily basis. To remove the harmful particles and bacteria that accumulate on your teeth and gums, you need to brush and floss regularly. When it comes to brushing, pay close attention to your gumline; it can be easy to overlook this area without meaning to.
Stick to a Nutritious Diet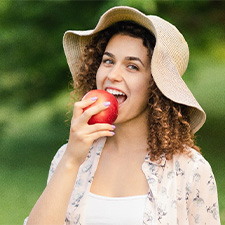 The bacteria in your mouth can turn sugar and starch into acids that wear down your enamel. Consequently, eating too many sugary or starchy foods can easily lead to cavities. Furthermore, you should be careful around acidic beverages, as they can significantly weaken your teeth over time.
We recommend substituting potentially harmful foods with more smile-friendly options. Crunchy fruits and vegetables can be very good choices; not only are they nutritious, but they help clear away plaque and bacteria as you chew them.
Wear a Mouthguard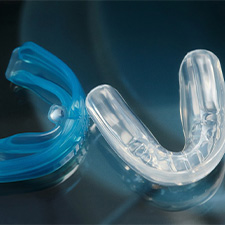 If you play a sport of any kind, you need to be proactive about protecting your smile. Even non-contact sports can lead to chipped, broken, or knocked-out teeth if you happen to get hit in the mouth. A custom-made sports mouthguard can be a worthwhile investment for any athlete. Thanks to this simple oral appliance, your teeth will be protected from the brunt of any impact they suffer.
You might also benefit from a mouthguard if you grind your teeth at night. Frequent grinding and clenching can wear down your enamel, but a mouthguard can help prevent this kind of damage.
Use Tools to Open Packages, Not Your Teeth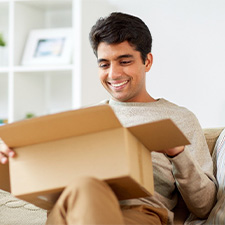 Your teeth aren't made to bite anything except food. As such, tearing open packages with your teeth can eventually lead to serious dental consequences, such as worn down or cracked enamel. Always use scissors instead of your teeth to open particularly stubborn packages.
Root Canals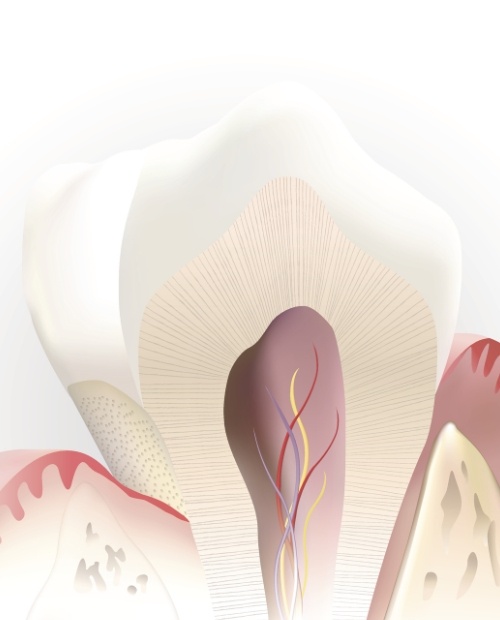 Root canals are highly misunderstood treatments that are said to be painful. However, the reality is, they cure the pain brought on by tooth infections. Many patients who receive this treatment feel much better afterward; plus, they're able to continue enjoying their natural, treated tooth for years to come. If you have any questions or concerns about getting a root canal, don't hesitate to reach out to our team!