Dental Checkups & Cleanings – Billerica, MA
Putting Your Oral Health First
It pays to have a preventive mindset when it comes to your oral health. Many dental issues start small but can eventually lead to tooth loss and other major consequences. Dr. Danzig and Dr. Snook both recommend that you visit our Billerica office at least twice a year to keep tooth decay and gum disease at bay. If you give us a call, our team can help you set up your next checkup and cleaning at a time that's convenient for you.
Why Choose Grateful Dentists for Dental Checkups & Cleanings?
Knowledgeable Dentists and Friendly Teams
Two Comfortable, Accessible Locations
Various Dental Insurance Plans Welcomed
Why Are Regular Dental Checkups & Cleanings Important?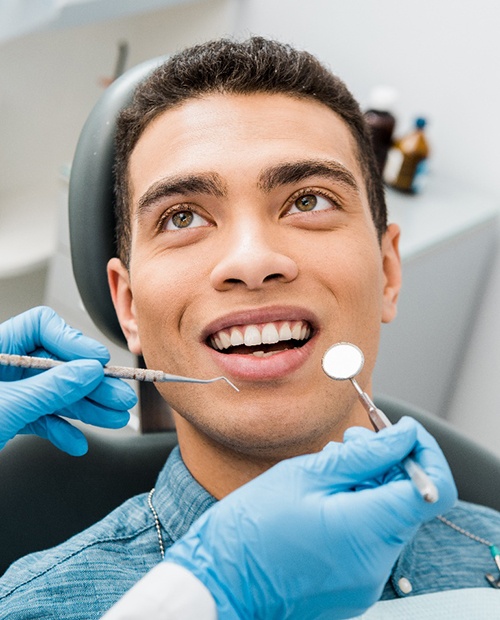 Your teeth and gums might feel completely normal, but that doesn't mean you don't have anything to worry about in terms of your oral health. Oftentimes tooth decay and gum disease don't have obvious symptoms early on. That means you may not even realize you need treatment until the problem has already gotten worse. With regular dental checkups, you can have these issues treated long before you end up with a painful toothache or another severe dental complication.
Visiting your dentist every six months is also good for your budget. Advanced dental issues often call for costly invasive treatments; you can save money by having any problems dealt with early on. Also, if you have dental insurance, your plan may mostly or fully pay for preventive care, but coverage for restorative treatments will likely be lower.
What to Expect During a Dental Checkup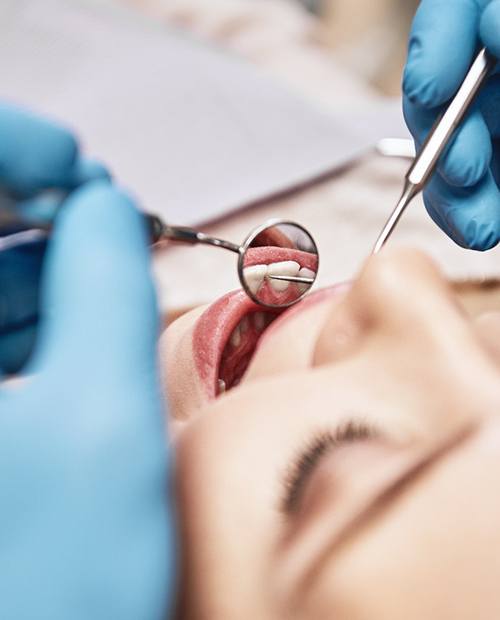 A routine dental checkup consists of a number of steps, which usually include the following:
We will ask about your medical history and any medications you may have started using since your last appointment.
We will look closely at your entire mouth, including your teeth, your gums, and any previous dental work such as crowns.
We will check for signs of oral cancer in your soft tissues.
We might take X-rays of your mouth and jaw. (This is usually done once every year, so if you had X-rays taken at your last appointment, we may skip this step.)
We will inform you of any oral health problems we've found and create a treatment plan to address them.
At the end of your visit, we can answer any questions you might have.
What to Expect During a Dental Cleaning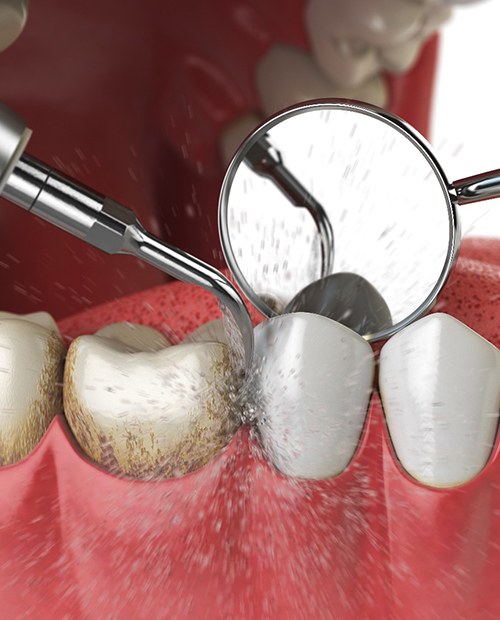 Usually, a cleaning is performed alongside a dental checkup. It typically involves the following:
Specialized dental instruments are used to remove plaque and tartar that may be clinging to your teeth or gums. Less plaque and tartar means a lower risk for tooth decay and gum disease.
We will gently floss the spaces between your teeth. This is to make sure there aren't bits of food left in your smile.
Once your teeth are clean, they will be polished. As a result, your teeth may look a bit whiter than normal when you leave our office.