Dental Bridges – Billerica, MA
Worry Less About Missing Teeth
About 140 million people are dealing with tooth loss, according to the American Academy of Prosthodontists. If you're experiencing this, then you probably know how difficult it can be when eating, talking, or smiling with missing teeth. Fortunately, at Grateful Dentists, we can restore your smile with dental bridges in Billerica! Our high-quality tooth replacement treatment not only can help return the full function of your teeth, but will offer a brighter and more appealing appearance in the long run. If you would like to know more about how dental bridges can help you, keep reading or contact us today!
Why Choose Grateful Dentists For Dental Bridges?
Friendly and Passionate Dental Team
Effective and Customized Restorative Treatment
Modern Dentistry Under One Roof
What Is a Dental Bridge?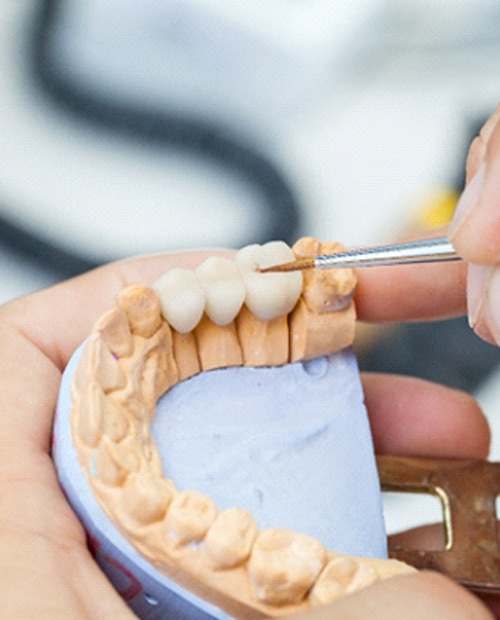 A dental bridge is a customized prosthetic constructed of natural-looking materials, such as ceramic and porcelain. They are made to match the color of your tooth enamel, that way they seamlessly integrate with the rest of your pearly whites. The restoration typically consists of two dental crowns attached to teeth adjacent to the gap. These serve as anchors for the bridge so that it can effectively restore your bite and smile.
Types of Dental Bridges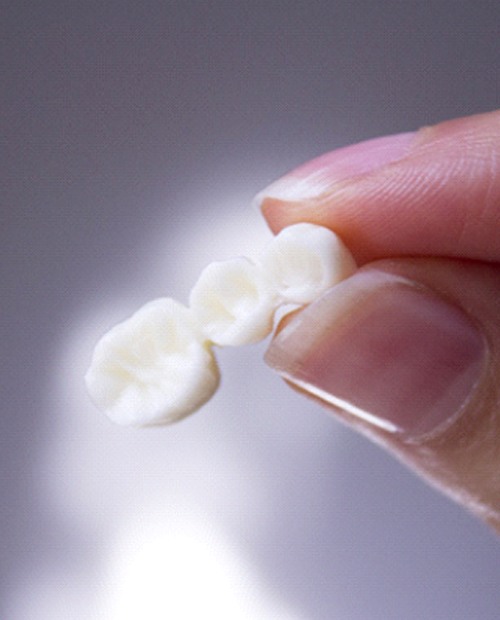 During your initial appointment with one of our dentists, our team will assess your mouth to see what kind of dental bridge would be best for you. There are two types available, both of which will be valuable depending on your dental needs:
Traditional Dental Bridge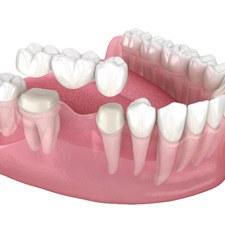 The most common way to replace one or more missing teeth that are next to each other is with a traditional dental bridge. The prosthetic tooth or teeth will be secured by the dental crowns to provide the rest of your smile. While this method addresses the issue head-on, it also requires some alterations to your natural adjacent teeth.
Implant Bridge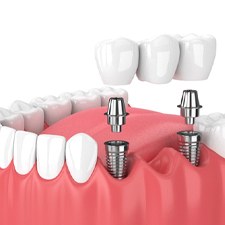 Instead of using dental crowns, we can also use dental implants to anchor your dental bridge. These titanium posts will be surgically embedded into the jawbone on either side of the gap. Once they complete the bonding process, our team will attach your new replacement teeth. Additionally, this procedure won't require alterations to your natural pearly whites.
The Benefits of Getting a Dental Bridge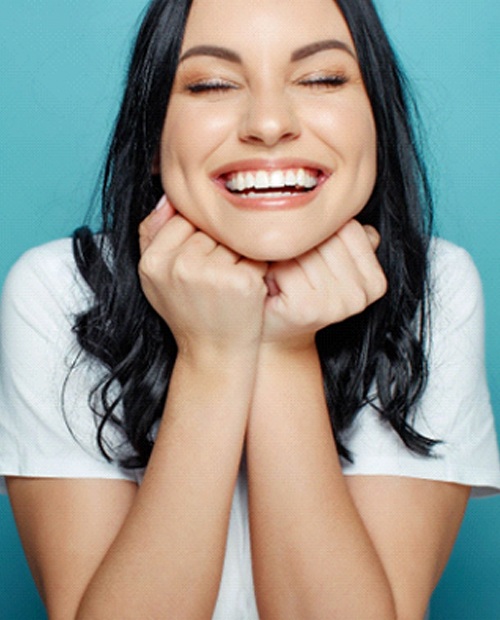 By replacing your missing teeth with dental a dental bridge, you'll be able to appreciate the following benefits:
Makes brushing and flossing easier.
Preserves the alignment of your natural smile.
Maintains your jawbone structure with an implant denture.
Matches the rest of your existing teeth.
Customized to ensure a great look and feel.
Can last 15 years or more with proper care.
Dental bridges are a great way to replace missing teeth with lasting results! If you're interested to learn more about this restorative treatment or want to schedule a consultation, feel free to contact our office today.
Dental Bridges FAQs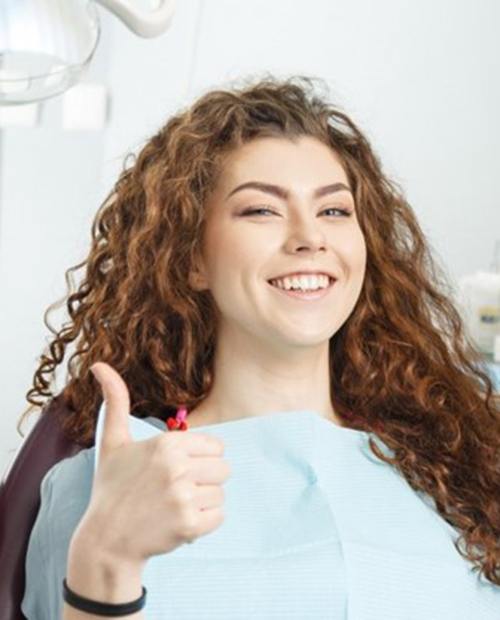 As one of the most common ways to replace a small number of missing teeth, dental bridges in Billerica are fairly straightforward. With that being said, it's quite normal to have some concerns or questions before starting the process. Our team at Grateful Dentists is here to help! We'll gladly answer your questions during your appointment, but in the meantime, we've provided the answers to some of the most common ones below.
How Long Should a Dental Bridge Last?
The average lifespan of a dental bridge is five to 15 years, but this can of course vary depending on a few factors, such as your diet and oral hygiene. For instance, eating excessively sugary, sticky, or hard foods could loosen or damage your bridge, or it could lead to decay in the teeth supporting the bridge. Similarly, the better you maintain a daily oral hygiene routine, the longer your bridge is likely to last.
In general, a bridge placed toward the front of the mouth might last slightly longer than a bridge that replaces molars, as it won't be subjected to as much wear and tear from chewing. Additionally, an implant bridge is likely to persist longer than a traditional restoration.
How Many Teeth Can a Dental Bridge Replace?
It's possible for a dental bridge to replace up to four consecutive missing teeth. In most cases, however, your dentist in Billerica will only recommend using a bridge to replace one or two teeth. The lengthier the bridge, the less likely it is to remain stable. This can cause it to fail early on, particularly if the underlying teeth aren't strong enough to support it. If you're missing three or more teeth in a row, then a partial denture may be a more ideal solution.
Do Dental Bridges Look Natural?
They definitely can! Dental bridges can be crafted from a variety of materials, including durable metals like gold and tooth-colored substances like porcelain. Often, we only suggest metal bridges when they'll be placed in the back of the mouth, as they obviously don't blend in with the overall smile. However, metal-free bridges can be customized to match the precise color of your remaining teeth. Not only does the shade match, but the light will bounce off of it in exactly the same way as natural tooth enamel. For this reason, your dental bridge should look perfectly natural once it has been placed.
Are Dental Bridges Safe?
Yes! When a dental bridge is placed by an experienced, skilled dentist like the ones here at Grateful Dentists, you can expect it to be extremely safe. The materials used to create our bridges are toxin-free. We understand that some patients hesitate to receive metal dental restorations because amalgam fillings contain trace amounts of mercury, but that's not the case with metal bridges.
There is a small chance that a patient could have a (usually minor) allergic reaction to a particular metal alloy used in bridges. For that reason, definitely let our team know if you've experienced any allergies or sensitivities to metal in the past.