Root Canal Therapy – Billerica, MA
Alleviating Pain While Saving Your Smile

Are you experiencing severe tooth pain that resides inside the structure? Does it hurt to eat or drink anything hot or cold? If so, you may be dealing with an infection or damage to the innermost layer of your tooth – the pulp. When this happens, immense pain tends to be the result, and the only viable way to get rid of it is to undergo root canal therapy. At Grateful Dentists, our team of professionals is here to deliver compassionate, personalized care using advanced technologies and techniques to ensure a successful, long-lasting result. If you want to avoid tooth extraction and worsening symptoms, call our office to schedule an appointment.
Why Choose Grateful Dentists for Root Canal Therapy?
Dental Insurance Welcome
We See Patients on Weekends
CEREC Same-Day Crowns Available
Do I Need Root Canal Therapy?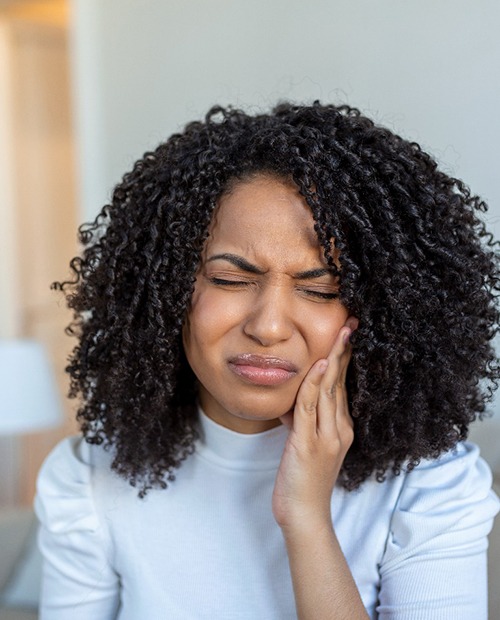 The only way to know for sure that you need root canal therapy is to see a member of our dental team for an appointment. It is during this visit that we will take diagnostic images of your smile as well as perform a visual examination. However, before all of this, you may experience certain symptoms that lead you to see a dentist. These might include:
Prominent tooth pain in your face, bone, jaw, or teeth
Tooth sensitivity
Feeling that the tooth is loose
Cracked or chipped tooth
Difficulty eating
Inflamed gums
Discoloration of the tooth
The Root Canal Process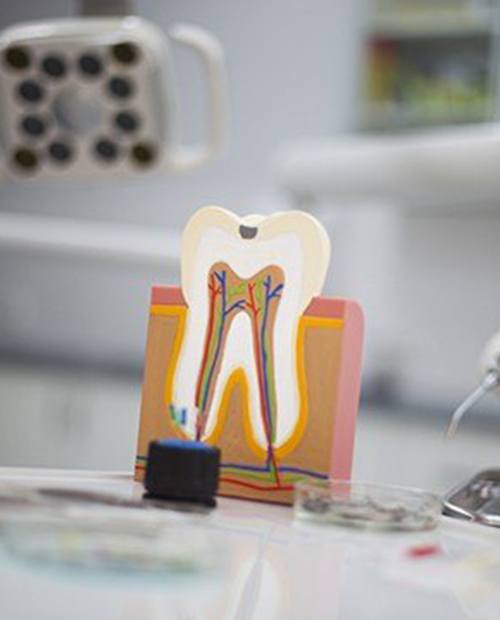 When undergoing a root canal, it is important that you understand the process so that you are fully prepared. The steps your emergency dentist in Billerica will take include:
Isolating the tooth with a dental dam
Administering local anesthesia to ensure you remain pain-free throughout the procedure
Making a small opening in the crown of the tooth, exposing the inner structure
Clearing out the nearby canals and removing the infected or damaged pulp
Filling the tooth with a malleable substance known as gutta percha
Sealing the tooth to prevent further reinfection or damage
Taking impressions of the tooth so that a customized dental crown is created
Placing the complete crown over the vulnerable structure to ensure that it is properly protected and able to strengthen over time
The Benefits of Getting a Root Canal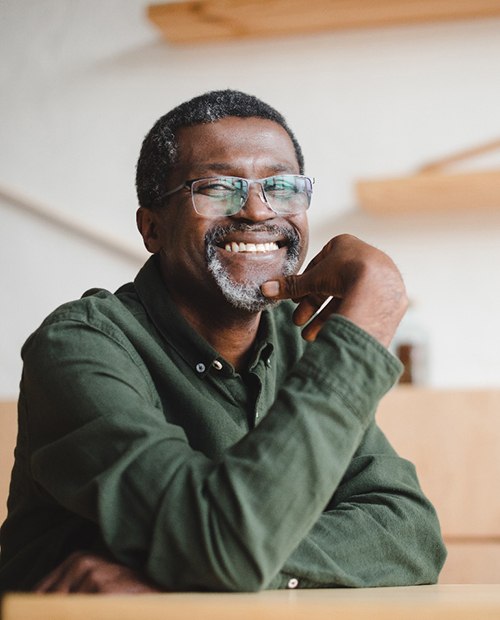 Root canals might seem like scary procedures, but they are one of the most beneficial procedures you can receive, especially if you want to avoid an extraction. You'll find that by opting to move forward with this type of treatment, you will enjoy immense benefits, such as:
The removal of pain caused by the infected or damaged pulp
A cost-effective solution that allows you to avoid the high expense of tooth extraction and replacement
Keeping your natural tooth structure instead of removing it
A natural-looking restoration that is created in-house with our milling unit
The high success rate that puts your mind at ease about the future of your smile