Children's Dentistry – Billerica, MA
The Key to Healthy Growing Smiles is Education
As your little one grows up, it's important for them to learn how to properly care for their smile. Without good at-home oral hygiene techniques and getting them used to visiting us for children's dentistry in Billerica, MA, they may not be as likely to carry good oral habits into adulthood. Our team at Grateful Dentists is calm, friendly, and takes the time to educate every child that visits our dental office, so they have all the skills and knowledge necessary to maintain a healthy, natural smile throughout their entire lives.
Why Choose Grateful Dentists for Children's Dentistry?
We Accept Dental Insurance
Friendly & Fun Dental Team
Kid-Friendly Dental Treatments
Non-Nutritive Habits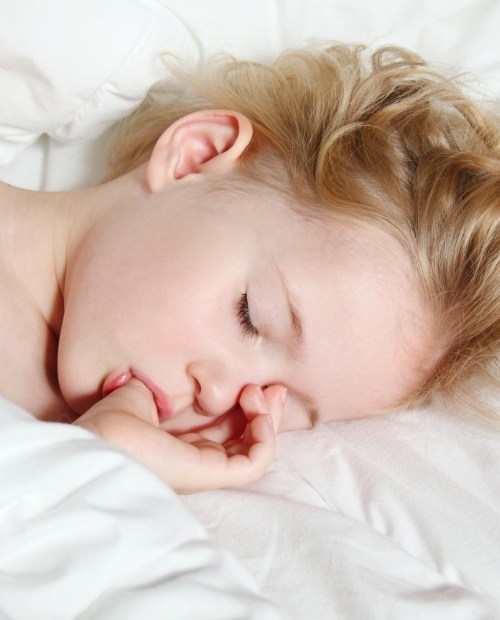 Thumb and pacifier-sucking are completely natural coping mechanisms that most children develop to help them feel safe and comforted. However, as your little one's mouth begins growing, if they don't naturally drop this habit themselves, it could make them more vulnerable to orthodontic problems down the road. Our team offers tips and advice on how on how to handle non-nutritive habits as your little one gets older.
Dental Sealants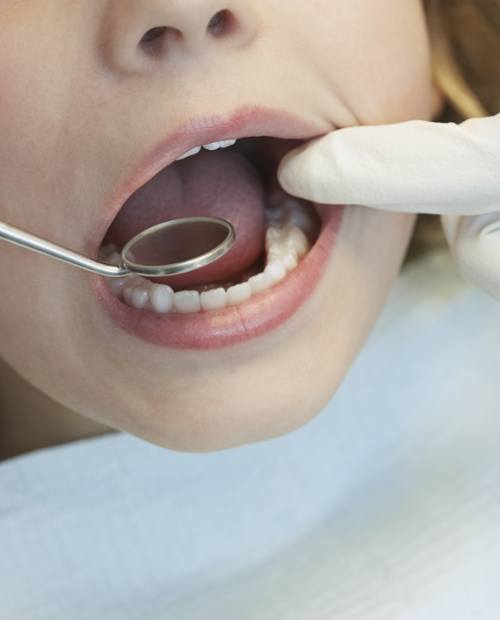 Sometimes, even if your child is brushing and flossing their teeth properly, deep grooves and pits in their molars could still cause cavities to form. To help protect their growing smile, we offer dental sealants. We'll just brush a liquid substance over the biting surface of their molars and cure it. Once the process is complete, they'll have protective shields over their teeth that prevent the accumulation of food debris and harmful bacteria and minimize their risk of developing cavities.
Silver Diamine Fluoride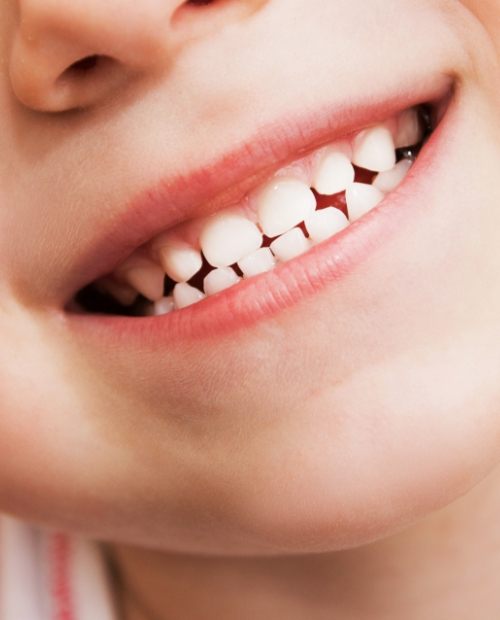 Silver diamine fluoride is an FDA-approved treatment used to cure and protect teeth that have developed cavities. After removing any loose debris in your child's tooth, we'll paint the substance over their damaged tooth to eliminate any lingering bacteria and protect it from future harm. Then, we'll fill the area with a tooth-colored substance, called composite resin, to repair the structure and shape of their tooth.
Athletic Mouthguards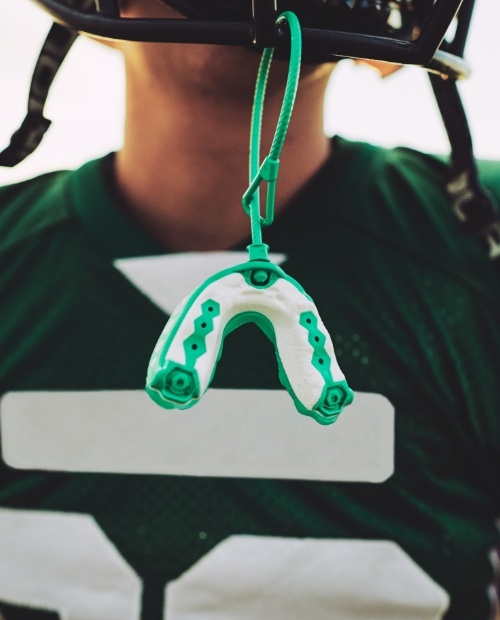 Does your child or teen participate on local sports teams or school athletics? One of the most important pieces of protective gear that they should have on them is their mouthguard. Our team at Grateful Dentists makes custom-crafted sportsguards made from special, durable material that provides maximized protection upon impact. That way, you can worry less about them getting injured on the field and enjoy their game!