CEREC® Same-Day Dental Crowns – Billerica, MA
Convenient, Durable
& Natural-Looking
While we love old-school music at Grateful Dentists, we take great pride in using new-school, advanced dental technology, like CEREC same-day dental crowns in Billerica, MA. Traditionally, the process of getting a dental crown takes about two weeks to complete, from preparing the affected tooth to placing the customized dental crown. Using CAD/CAM software, our in-house milling machine, and 3D impression systems, we can craft a beautifully-fitted, custom porcelain crown in as little as an hour-long appointment.
Why Choose Grateful Dentists for CEREC® Same-Day Dental Crowns?
Dental Crowns in
One Visit
High-Quality Dental Porcelain Used
We Accept Dental Insurance
The Process of Getting a Same-Day Dental Crown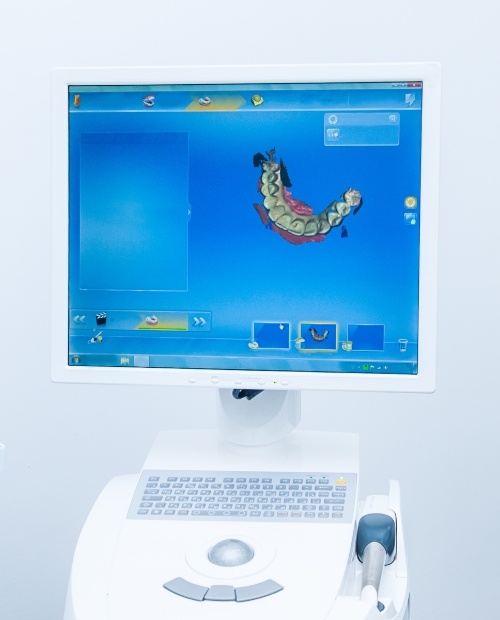 The process of getting one of our CEREC same-day crowns is completed within about an hour. We'll begin by preparing your affected tooth by removing a small portion of the enamel. This will allow the crown to lay flush with your surrounding teeth whenever it's placed. We'll then capture a 3D digital impression of the tooth that we'll transfer to our in-house milling machine, which will craft it from a solid block of dental porcelain. Once it's made, we'll cement it to your prepared tooth to provide it with added protection and restore its structure.