Replacing Missing Teeth – Billerica, MA
See What Tomorrow Brings
with Your New Smile
Whether you're missing a single tooth, several teeth, or all of your teeth, restoring your smile can help maintain and boost your confidence as well as improve your daily life. Gaps in your arch can make completing basic daily tasks like eating and speaking more difficult, and if you feel self-conscious about the appearance of your smile, it can alter the landscape of your social life too. Our team at Grateful Dentists offers several custom-tailored solutions for replacing missing teeth in Billerica, MA to get your smile up-and-running again.
Why Choose Grateful Dentists for Replacing Missing Teeth?
Start-to-Finish Dental Implant Treatment
Advanced 3D Scanning System
We Accept Dental Insurance
Dental Bridges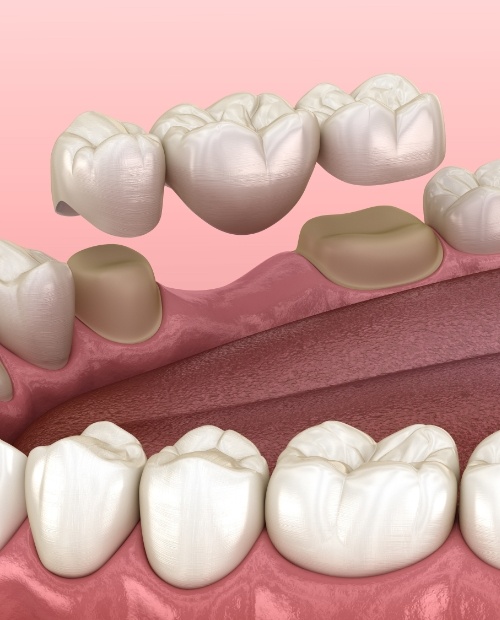 Dental bridges are customized prosthetics that are able to replace one or more consecutive missing teeth. They're comprised of two dental crowns that are attached to either side of free-standing replacement teeth, called pontics. Once the crowns are anchored to the two existing teeth on either side of the gap in your smile, the bridge will be held securely in place, completing your smile again.
Learn More About Dental Bridges
Dentures
Dentures come in two different types: full dentures and partial dentures. Full dentures are used to replace an entire arch of missing teeth, and they're specially designed to utilize natural suction to stay secured in the mouth over the gums. Partial dentures can replace any number of missing teeth across an arch, and they're specially designed to fit like a puzzle piece between existing teeth.
Dental Implants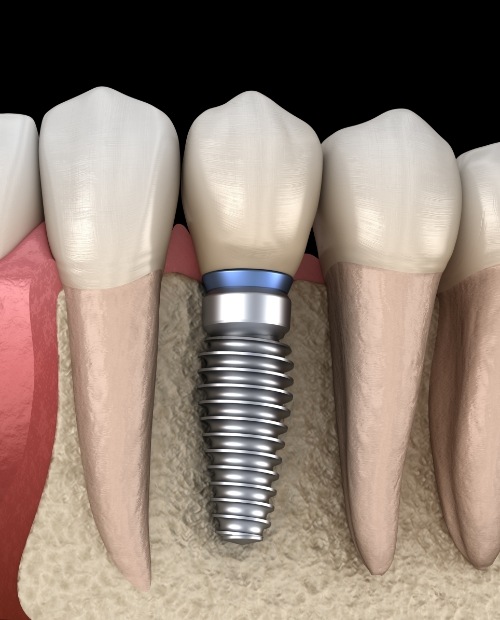 For patients who are looking for a more permanent and stable solution, we also offer dental implants. This unique procedure offers a wide array of benefits that traditional restorations aren't able to, such as jawbone preservation, because of its ability to restore the entire structure of missing teeth, including the roots. After placement, many patients are able to enjoy their restored smile for decades to come, making them an excellent investment.