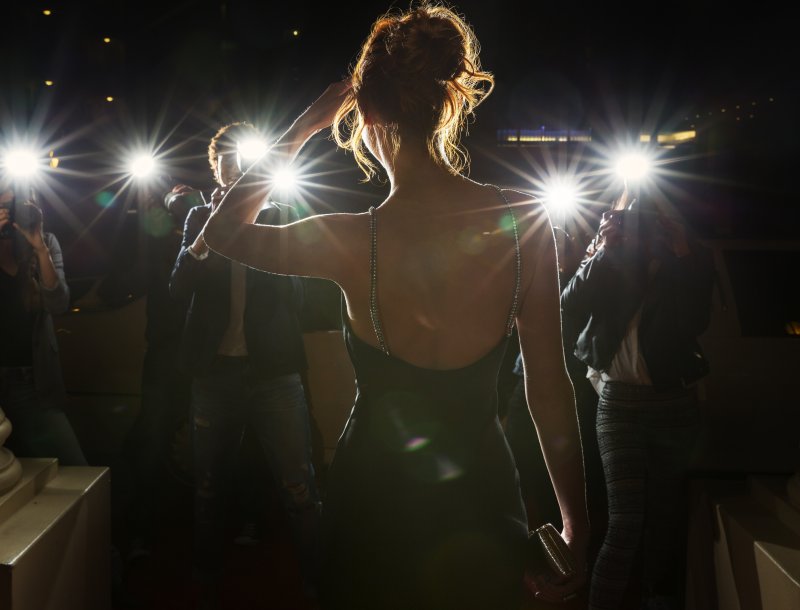 Celebrities are everywhere. They're on our TVs, in our books, and even in our phone apps. Though celebrities may seem larger than life, they're just like everyone else. Some of them are even missing teeth! Have you ever watched an awards show, movie, or music video and wondered how they get their smiles to look that good? Many use dental implants as their method of choice for replacing missing teeth and maintaining a gorgeous smile. Read on to learn about six celebrities who have dental implants to thank for their perfect pearly whites.
#1: Ed Helms
Well-known for his roles in "The Hangover" movie series and "The Office," Ed Helms' gapped grin in the former wasn't makeup or movie magic! He had dental implants placed several years ago, so all he had to do for the movie shoot was remove them.
#2: Nicolas Cage
To achieve the desired look to play certain characters in movies, some actors lose or gain weight. Nicolas Cage went the extra mile for a role and had his teeth extracted! Unfortunately, these permanent alterations to his smile meant that he was left with empty spaces that could only be filled with dental work. Along with getting dental implants, he also opted for porcelain veneers, orthodontic treatment, and teeth whitening.
#3: Mike Tyson
Mike Tyson is known as a famous boxer with a love of tattoos. He has also had several dental makeovers. He lost some teeth during his professional boxing career and had them replaced with dental implants. He has also had his teeth whitened as well as gotten veneers to obtain a more aesthetically pleasing smile.
#4: Christie Brinkley
Super model Christie Brinkley was involved in a helicopter crash years ago in which she injured her wrist and broke two of her molars. Brinkley had her broken teeth replaced with dental implants and is very pleased with and open about how natural they look and feel.
#5: Steven Tyler
As the lead singer for legendary rock band Aerosmith, Steven Tyler broke his front teeth while on tour in South America after passing out from food poisoning in the bathroom of his hotel room. Thanks to dental implants, he was back on stage the next day to perform for the masses!
#6: Chris Rock
When he was younger, actor and comedian Chris Rock had worn and protruding top teeth. This made it difficult for him to be the center of attention, so he got dental implants and veneers to restore his smile as well as crack jokes and star in movies with confidence.
With dental implants, you can revitalize your smile and gain the Hollywood look you desire. Contact your dentist today to learn if implants are the right option to give your grin the gorgeous upgrade you're dreaming of!
About the Author
Have you ever looked at celebrity smiles and wished your pearly whites looked like that? If so, Dr. Adam Danzig, Dr. Rachel Snook, Dr. Kristen O'Brien-Skinner, and their skilled Billerica team at Grateful Dentists can help you achieve the A-lister smile you desire. With dental implants, you can fill in the gaps in your grin and achieve a healthier, more beautiful smile. Their in-house dental implant placement means the beautiful beam of your dreams will be yours in no time! To make an appointment with Grateful Dentists or for more information on implants, call (978) 667-2741 or visit their website.