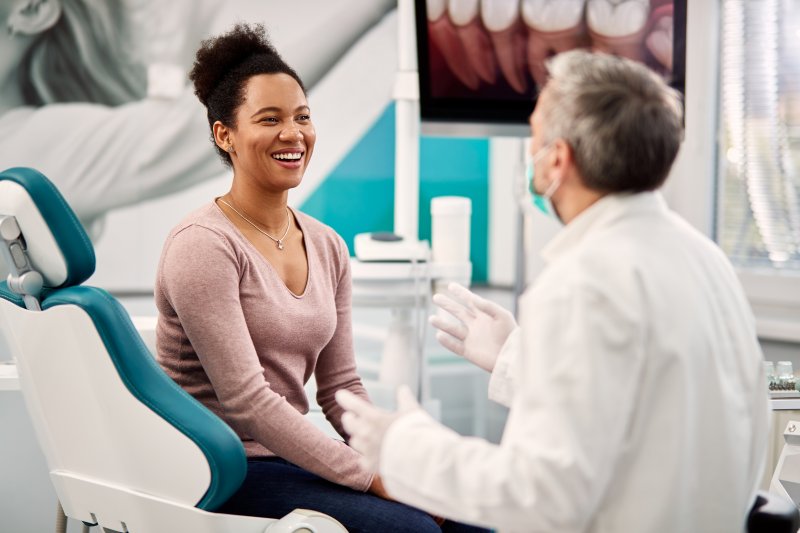 Are you unhappy with your smile? Do you wish you could improve it entirely? Fortunately, a smile makeover can be the best thing for you! By combining cosmetic and restorative dental treatments, you can achieve the pearly whites you've always wanted. But maybe you have some concerns about what to expect from your procedure. Read on to learn five questions to ask your dentist in Billerica before your smile makeover!
Question #1: How Long Will My Smile Makeover Take?
The timeframe for your cosmetic dental work will depend on the procedures you'll undergo. Sometimes a patient may need more than one treatment—like teeth whitening before dental bonding—to beautify their smile. It's best to ask your dentist about the estimated time so you know what to expect.
Question #2: Will My Smile Makeover Look Natural?
One of the best things about cosmetic dentistry today is how legitimate your teeth will look afterwards! Whether you're simply whitening your smile or getting porcelain veneers, your dentist can ensure they appear as natural as possible.
Question #3: Can I See Before & After Shots of Smile Makeovers?
A great way to become familiar with your potential smile makeover is to look at examples. Ask your dentist if you can see the results for previous patients, and they'll be more than happy to share their work with you. Be sure to check out those that are similar to what you're wanting to get.
Question #4: What Dental Issues Can a Smile Makeover Fix?
With both cosmetic and restorative procedures, your dentist can correct most dental issues during a smile makeover. Whether you have chipped, broken, discolored, misshapen, or even misaligned teeth—your pearly whites will be completely enhanced afterwards!
Question #5: What Will Be Done to Make the Treatment Last?
Most dental treatments can last a long time, especially with regular visits to your dentist and maintaining proper dental hygiene. Inform your doctor if these are concerns of yours, and they'll work to provide you the long-lasting results you're looking for.
Before committing to your smile makeover, be sure to discuss these and any other questions you may have with your dentist. They'll want you to feel comfortable and confident with your treatment plan for a beautiful smile!
About the Author
Dr. Adam Danzig earned his dental doctorate from the New York University College of Dentistry. He's also a member of the American Dental Association and Massachusetts Dental Society, and regularly seeks continuing education courses to stay on top of the latest advances in dentistry. He provides a wide variety of dental treatments, including teeth whitening and veneers, to help enhance your pearly whites. If you'd like to know more about your smile makeover, visit his website or call 978-667-2741.