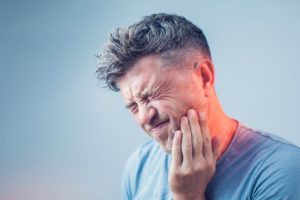 Life can come to a screeching halt when you sustain a dental emergency—and sometimes these situations can cause a great deal of facial pain! But how do you know when this discomfort necessitates a visit to your emergency dentist? Here are some dental problems that are known for causing facial pain and why it's always in your best interest to visit your dentist for relief.
Issues Known for Causing Facial Pain
Facial pain is a unifying term for anyone who experiences discomfort in their face, cheeks, or forehead. But since this refers to a symptom and not a specific condition, it has many potential causes and can greatly vary in terms of intensity, location, and how long it lasts.
Some types of facial pain are temporary and resolve completely independently, while others may lead to chronic pain that requires professional treatment. A few common potential causes of facial pain include:
Oral health issues that have been left untreated
Underlying medical conditions
Infections like abscesses or nerve damage
Dry sockets
Temporomandibular joint disorders (TMD)
Sinus infections
Traumatic facial injury
Headaches and migraines
How Your Dentist Can Help
Understanding what causes potential facial pain is the first step towards receiving effective treatment, which means that speaking with your dentist should be your top priority if you're dealing with some type of issue. They'll be able to diagnose the source of the issue and recommend appropriate steps, medication, and behavior to manage and reduce your pain.
It's worth noting that the majority of dental issues have the potential to worsen if they aren't treated—which usually results in you experiencing additional pain and discomfort! For serious issues like dental abscesses, which are infections that target the soft insides of your teeth, root canal therapy is often utilized. Decayed and damaged teeth that are causing you discomfort can typically be restored with something like a dental crown. And TMD can usually be addressed with oral appliance therapy. It's simply a matter of identifying the source of pain, your dental needs, and then moving forward from there!
If you or a loved one is dealing with facial pain, it certainly isn't something that should be misjudged, ignored, or even endured. It's always best to check with your dentist since these issues are tricky to diagnose and have the capability to cause problems!
About the Practice
The Grateful Dentists team is honored to serve patients and families from their two convenient offices located in the Billerica, MA area. They offer a wide range of preventive, cosmetic, and restorative treatment options as well as emergency dentistry. If you have any questions about the article, or you or a loved one is suffering from a dental emergency, don't hesitate to contact the practice online to find a location near you.